how to choose jewellery showcase
Whenever Jewellery is always popular and catch the people's eyes in first sight. But jewellery showcase is much important for jewellery display, like the relationship of the flowers and leafs.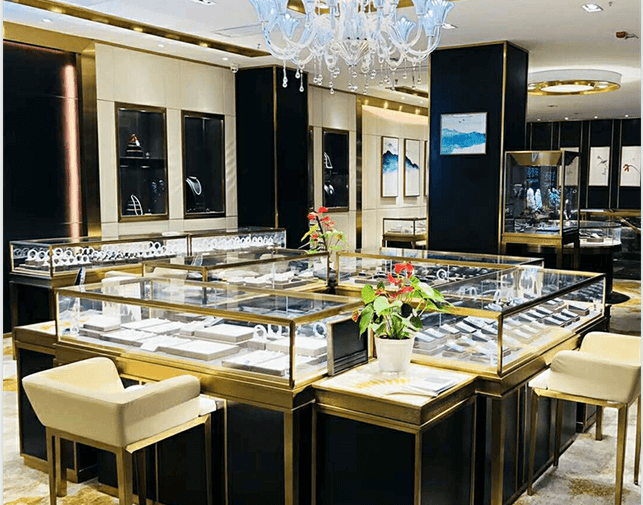 Three tips for you to choose the suitable jewellery display showcase:
JEWELLERY DISPLAY SHOWCASE
Jewellery display showcase is a kind of speical cabinets to display the jewellery. But it is not the normal cabinet, because it need unique design, popular style, high end and luxurious, then it can make your jewellery more attractive.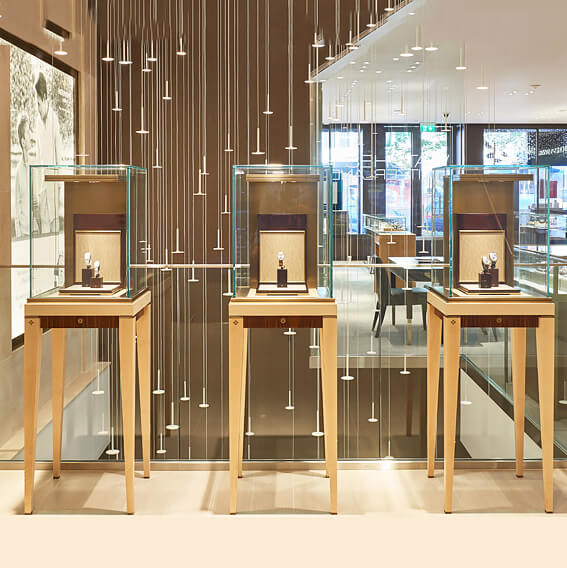 JEWELLERY DISPLAY SHOWCASE DESIGN
The design of jewellery showcase is quite important. The showcases can display siver, diamond, jade, gems and so on. The style of the showcases need to be simple but luxurious, clean and tidy and easy to be wiped. The materials of the showcases are always super white tempered glass, stainless steel and MDF with paiting, because the glass with spotlights can make your jewellery shinning and attractive and the stainless steel with MDF, leather and lightings can make the jewellery layered, bright and luxurious.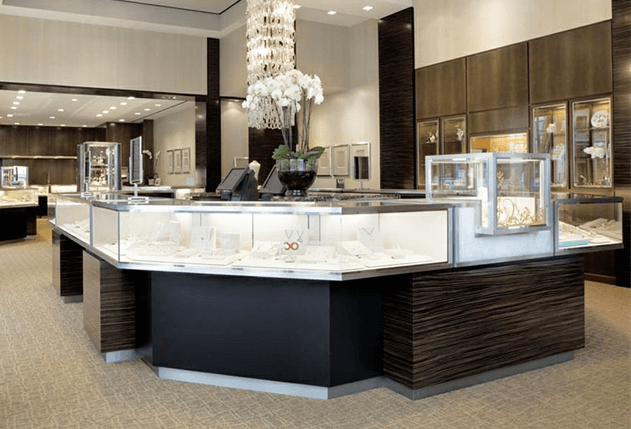 SKILLS TO CHOOSE THE DISPLAY SHOWCASE
The showcases should be customized according the the store's size and safty function, quatlity and effect are also critical points when you choose the display showcases. The showcases quality need to be rust-proof, anti-corrosion, easy to be clean, resistant to burst and hard enough because the value of the jewellery is quite high and you need one good showcases to avoid any lost. Such as the big brand Cartier, the showcases with 304 stainless steel as base and brass color is quite good for jewellery display.
If you need a suitable jewellery showcase, please click here. Pinzhi display manufacturer, a company specializing in customized jewelry showcase manufacturers !