Creative Design of Cultural Relics Museum
Pinzhi has a team of top international designers who can provide the best commercial interior design. With 19 years of team-cooperated experience, our designers can quickly convert the hand-drawn sketches into 3D renderings or live prototypes. In addition, Pinzhi provides high-quality display solutions for retailers, flagshop stores, museums, store renovations and new store construction. Whatever your project requires turn-key solutions or professional project services, we can provide cost-effective solutions according to your budget. We have always provided customized design at the highest standards to help you enlarge your brand image and sales.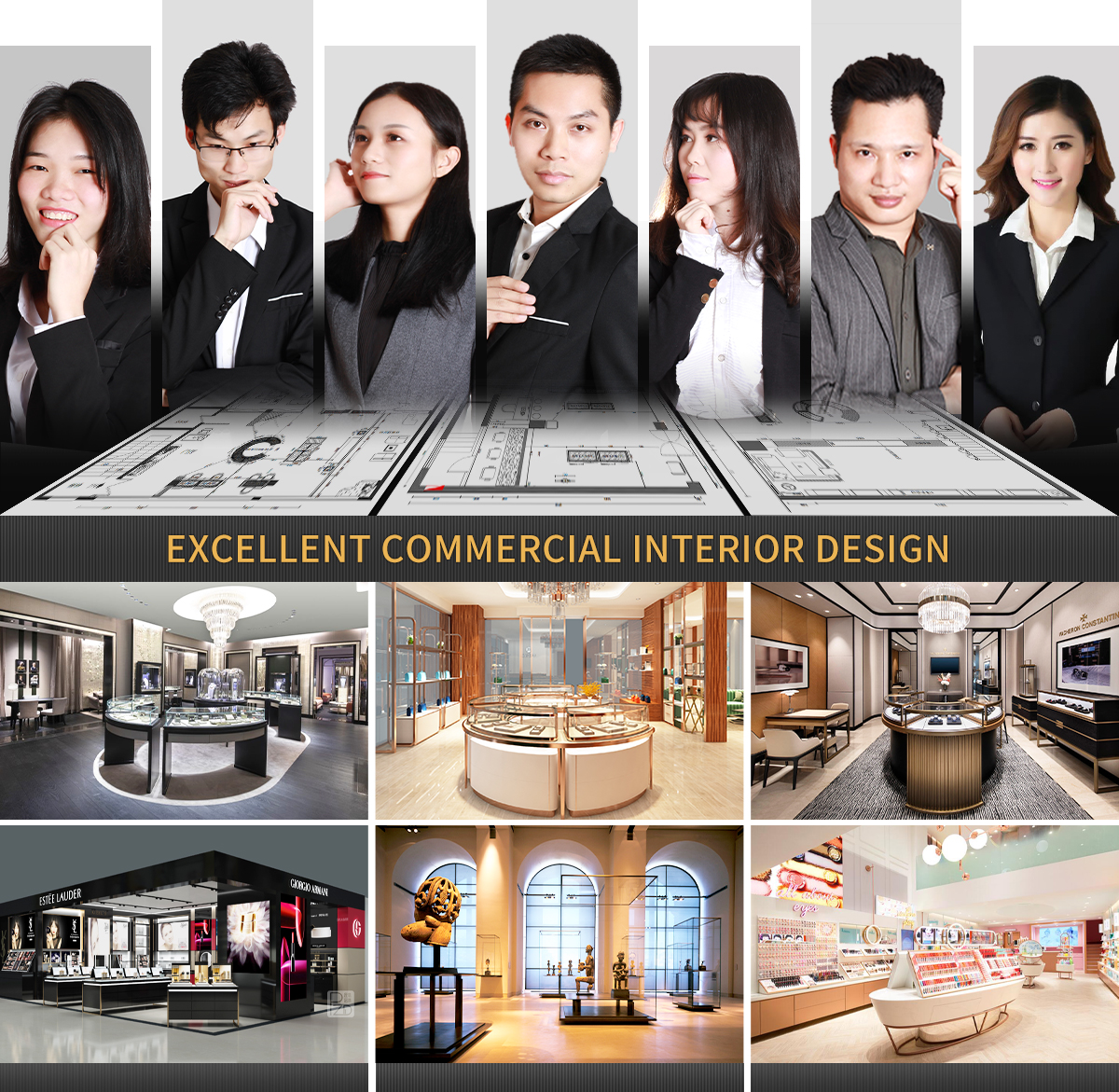 What Service Do We Provide ?
1、New store design & customization
With 19 years of project management experience, we can provide high-quality solutions in budget for your new store, in order to make your brand stand out. By excellent design and high-quality showcase products, we can help you with brand advertisement and vedio marketing to get success for your project.

2、Old shop renovation design & customization
We provide professional services to upgrade flagship stores, chain stores and duty-free stores for key-brands in the world. We combine the experienced retail design with professional craftsmanship to create unique advantages that secure clients to maximize the value for brand and products at the lowest cost.
3、OEM/ODM showcase design & customization
With an area of 13,000 square meter factory and advanced manufacturing equipments, we use the most qualified materials from the world to produce the high-end showcase at the highest class in the industry. With strong manufacturing resources, our engineers and material experts will develop a unique product for you. During 19 years, we have provided the high-qualified design and products for the world-known leading brands and organations on-budget and on-time.

Do you want to increase your customer flow and sales for your store?
Do you want your visual merchandising to be a strategic advantage over your competitors in the highly competitive business world?
Please feel free to contact us to get a free solution!
5 Steps To Complete Cooperation
1. Confirm the size, style and color
Generally speaking, the store chart is made by customers (floor plan can provide better design at next step),but confirm the measurement of store, if you need us to measure it on site, of course our designers or sales can do it on site. To confirm the overall style and color palette, our designers will provide professional suggestion according to your needs.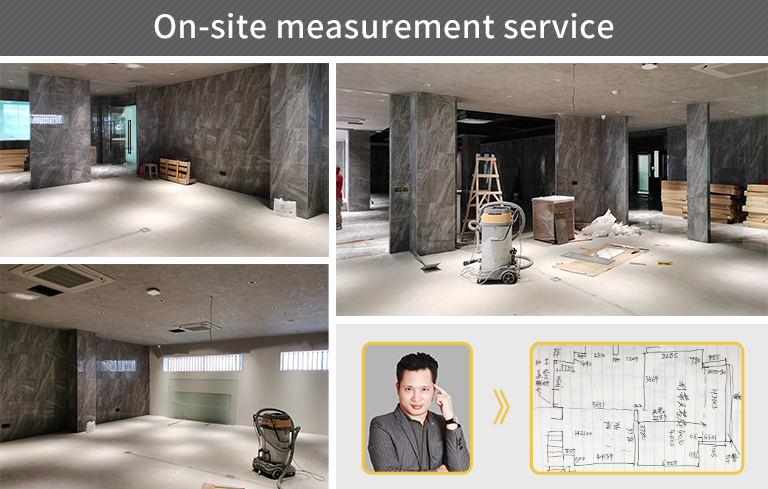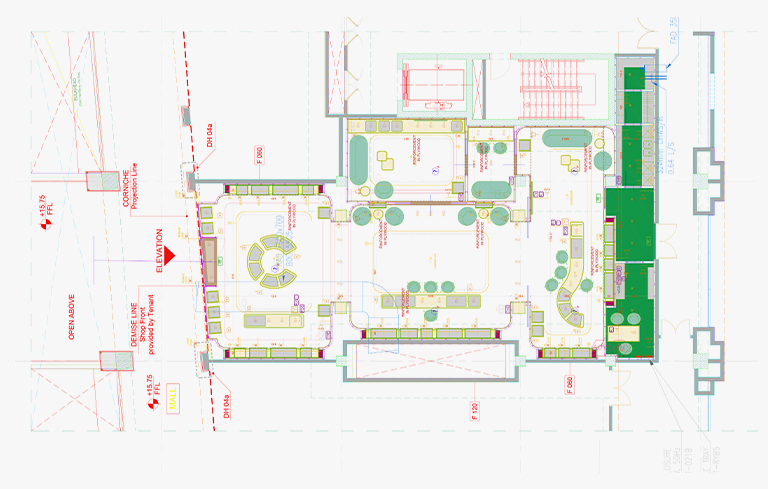 2. Space layout plan design
We can design the floor plan for you in free charge. Our creative design team will design the space layout according to confirmed size, style and color so that we can match the characteristics of your brand, and maximize the usage of space and enhancing the benefits of your project.
We insist on making the 3D rendering pictures at the highest class in this industry. We do the unique design by AutoCAD drawing and 3D rendering according to requirements, so that we can secure the best quality or rendering and maximize efficiency.
For every project, pinzhi creates the drawings, including:
Isometric View(s)
Front View
Top View
Side View(s)
Exploded View(s)
Complete Bill of Materials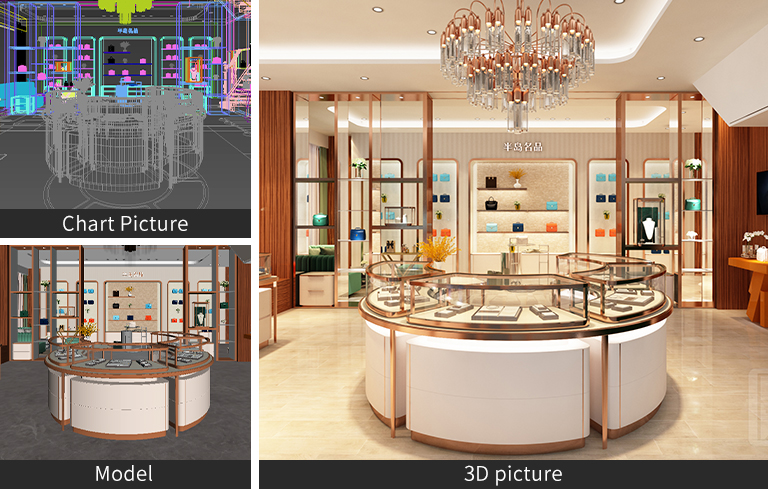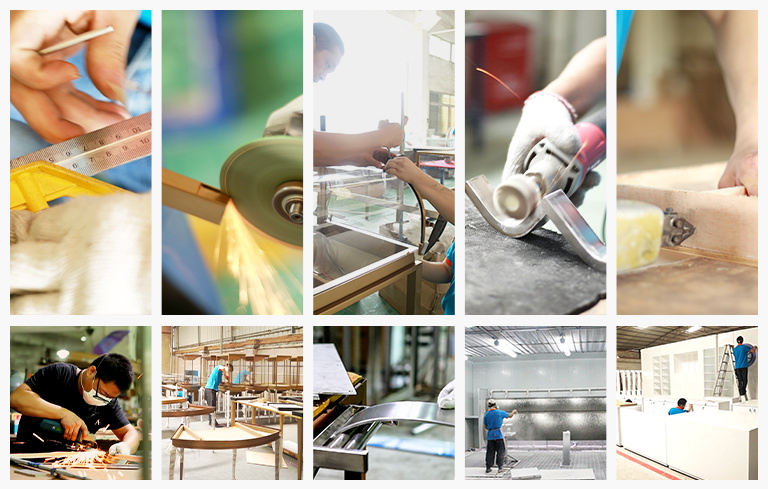 After obtaining the confirmed drawings, our design team and material specialists start to source specialized materials for production at once. Every detailed polish is made by hand to ensure the quality of product which can meet or exceed your expectation. Production lead time is 30-40 days, however, we usually finish it in advance.
Our packing way is strictly done according to the International standard to make sure there is no damage when goods arriving at destination:
EPE+Bubble Film+Corner protection+paper+plywood+ wooden carton.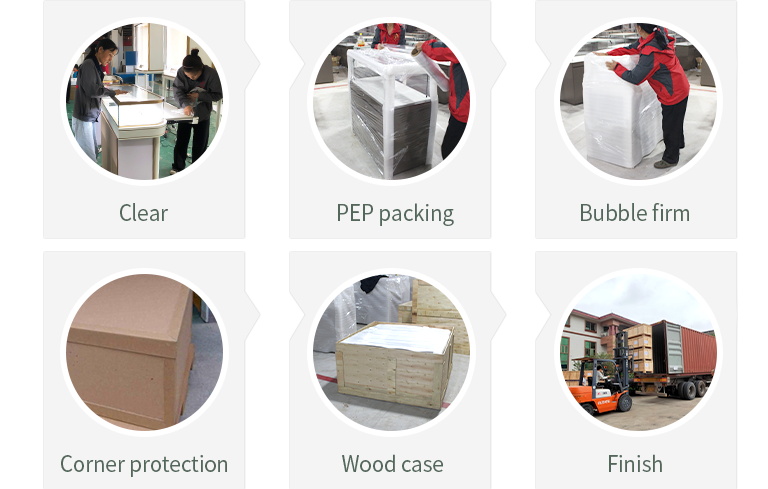 Perfect After-sales Service System

We provide 3 years warranty for our goods. We promise to repair any damage (undeliberate) in free charge during warranty period.

For whole store projects, we can arrange a professional team to do installation or give technical guidance if there is a lack of installation team.

We work with global logistics companies.We can deliver our goods to anywhere in the world. If you have your designated forwarder or local carrier, we are glad to deliver your goods by them. Everything is for your convenience!
Contact us to get free unique design! Our design team will make customized design for your shop/showroom/kiosk based on your requirements and budget!