Glass museum display showcase with low price
Product details:
The raw materials used in this museum display cases are mainly Metal stainless steel bracket, MDF Wooden, LED Lights and Tempered glass.
Provide services:
1. You can customize the product size and color and other related details.
2. Visualization of production materials, please click here for specific material introduction.
3. Delivery period is usually 25-30 days.
5.Provide customize sample.
Starting from the first step in selecting raw materials
We use top-notch raw materials as the most basic guarantee for the high quality of our products. From MDF wood, metal stainless steel, led lights, each accessory contains a test certificate!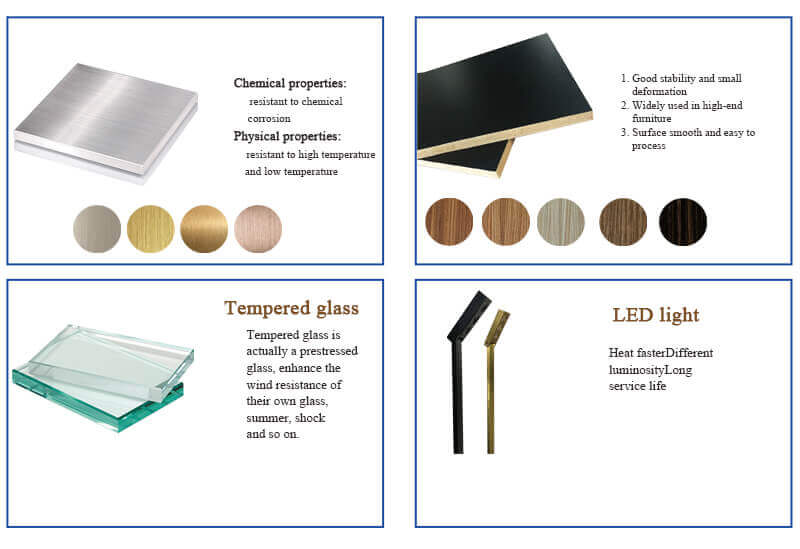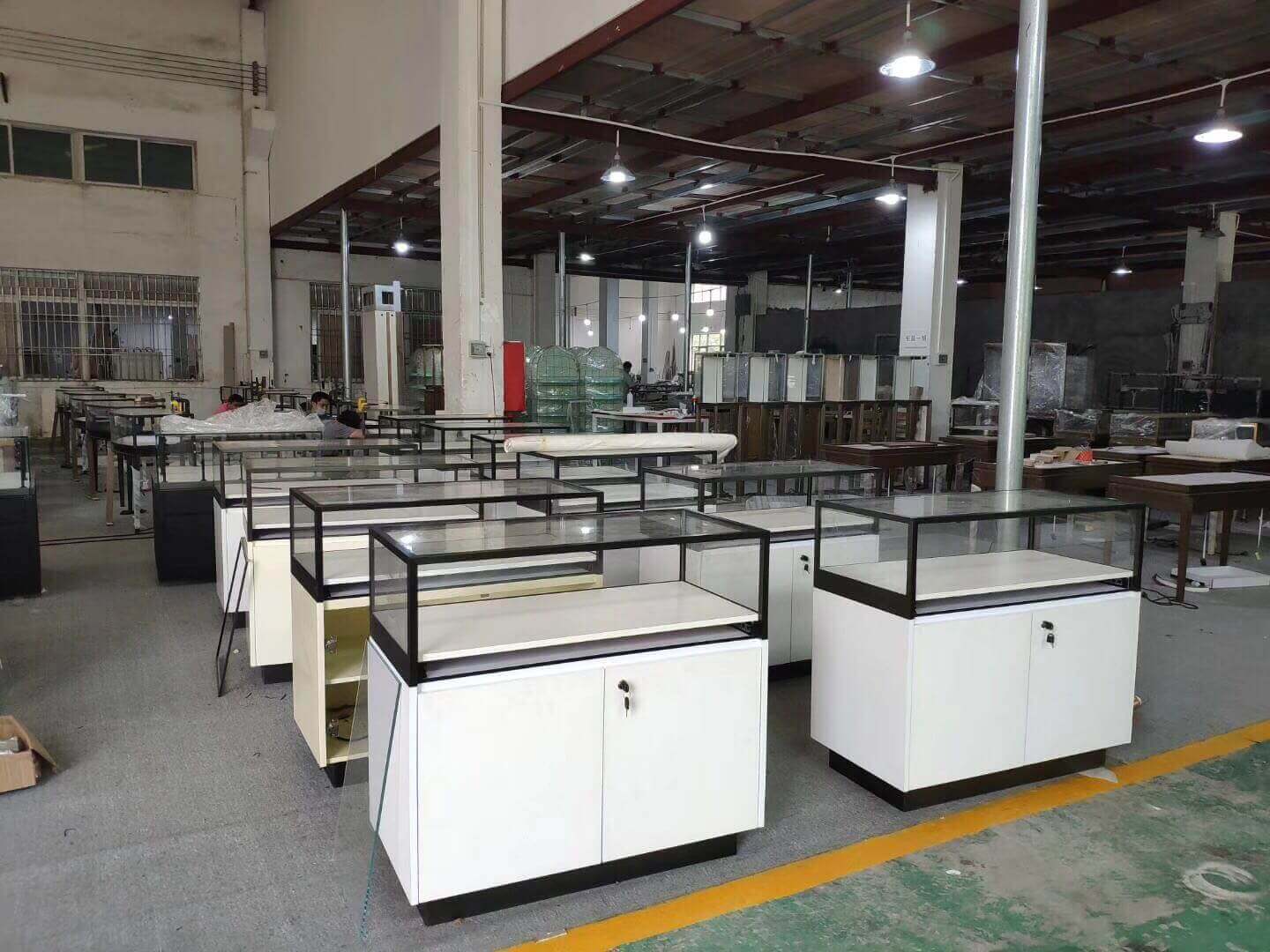 Cooperation between factory's workshop and workshop
In order to ensure the smooth production of our custom-made display cabinets, there is a quality inspection department between the factory floor and the workshop. When each shop completes the corresponding parts, quality inspection is carried out to ensure the quality, and finally the assembly is carried out smoothly.
Strict packaging process
We strictly follow the international export standard process to ensure that the goods can be successfully used in the customer's shop.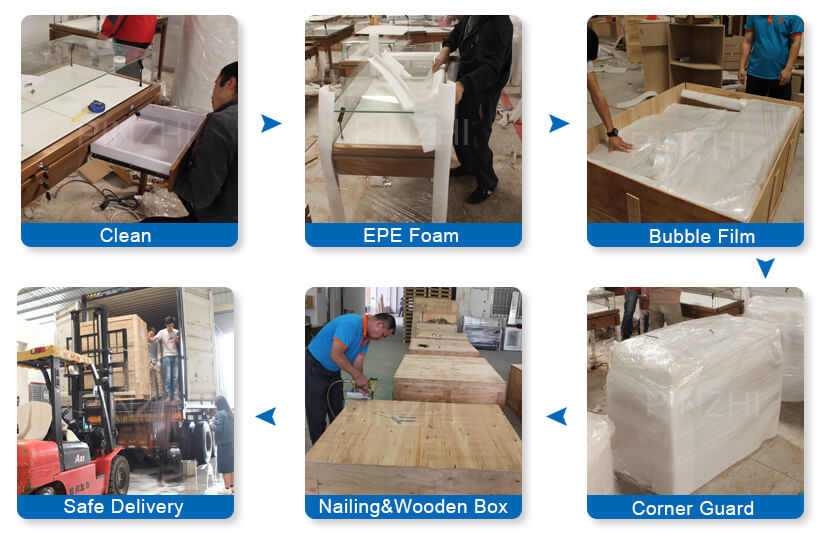 PINZHI Display, help you build up your brand!