【2023 NEW】High-end oval jewelry showcase display unit equipment
Item No.:   JA-122
Size:   L2800*W1000*H1000mm / Customized
Color:   Gold, silver, black, white, etc. / customized
ODM/OEM:   Yes
Warranty:   3 years
Material:   MDF wood with baking, Acrylic, Wood veneers, Led lighting fixtures, etc
Certificate:   SGS/UL/CE/CCC, etc.
Delivery Time:   20-30 days after all details confirmed
Payment:   L/C, T/T, Cash ( 50% deposit, 50% balance before shipment)
Shipment:   By sea, by air, by railway ect.
Customers who viewed this item also viewed
High-end Jewelry Showcase Help You Boost Sales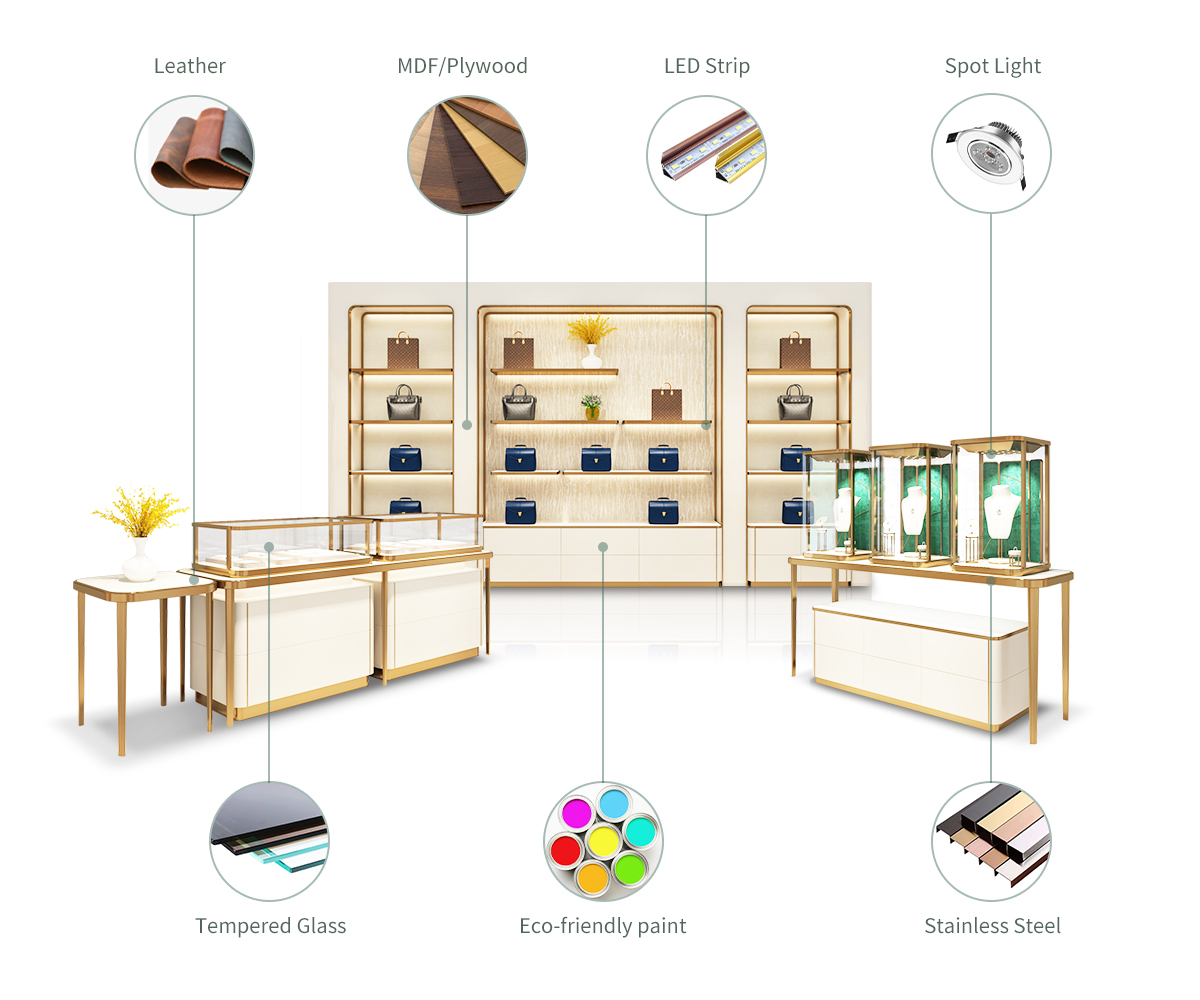 Pinzhi Display select high-quality and environmentally friendly materials to make display cabinets, including wood, MDF, decorative panels, laminated panels, tempered glass, stainless steel, silent rails, door hinges, lamps, locks, marble, etc. High-quality materials and professional manufacturing capabilities enable us to create any high-end showcase for you.

Pinzhi Display chooses E1 grade MDF, HDF, Fireproof board, laminated board which the formaldehyde level is much lower than national standard.High-density fiberboard, with polished surface, good machinability, uniform structure, high-class material, stable performance, impact resistance and durable usage.Decorative panels are with below features: a relatively distinctive Yamagata grain, the tactile surface has a solid texture, the finished product is in firm structure, high grade, and long lifetime. We are proud of our solid materials quality. You can depend on us to provide you with high-quality displays showcase, enrich your customer's experience by showing your products perfectly. Our skilled craftsmen and wood finishing experts secure us to provide you unique customized high-class display cabinets.

With our expertised knowladge, we will search you the fittest glass for you. The high-end quality cabinets come out from exquisite craftsmanship,and with the cutting-edge glass splicing technology of the production team, we can make 45-degree or 90-degree glass splicing which looks seamless.The glass used in Pinzhi Display has excellent transmittance and durability, which can ensure the best display effect so that we can make your products more attractive and protective.

By using good quality 304 steel in showcases, our showcase is with wear-resistance and good weldability performance. Our experienced metal craftsmen and material processing experts can enable us to implement various processes, such as drawing, matte, embossing, mirroring and so on. With cutting-edge welding technology, we can make seamless steel splicing to integrate the display cabinet as a complete one, and improve its strong strengths.

The hardware accessories from PINZHI DISPLAY will never let you disappoint. Due to our powerful partners, you will discover our display cabinets are not only competitive in quality, but also in price. Moreover, we source slide rails and hinges from the world's top brand supplier like Hettich to keep the goods quality meet or exceed your expectation.

Pinzhi had set up the global relationship with leading digital and lighting solution manufactuers, as well as our UL and CCC certification, which asure us to provide the most advanced lighting fixtures. We use different lighting fixtures according to different products, because we believe that better lighting can offer better displaying of the showcase so that it makes your products more attractive.

Pinzhi purchase the high-end locks from global top-brand supplier to protect your jewelry display cabinets from theft.We also develop intelligent locking system that is easily opened by digital lock.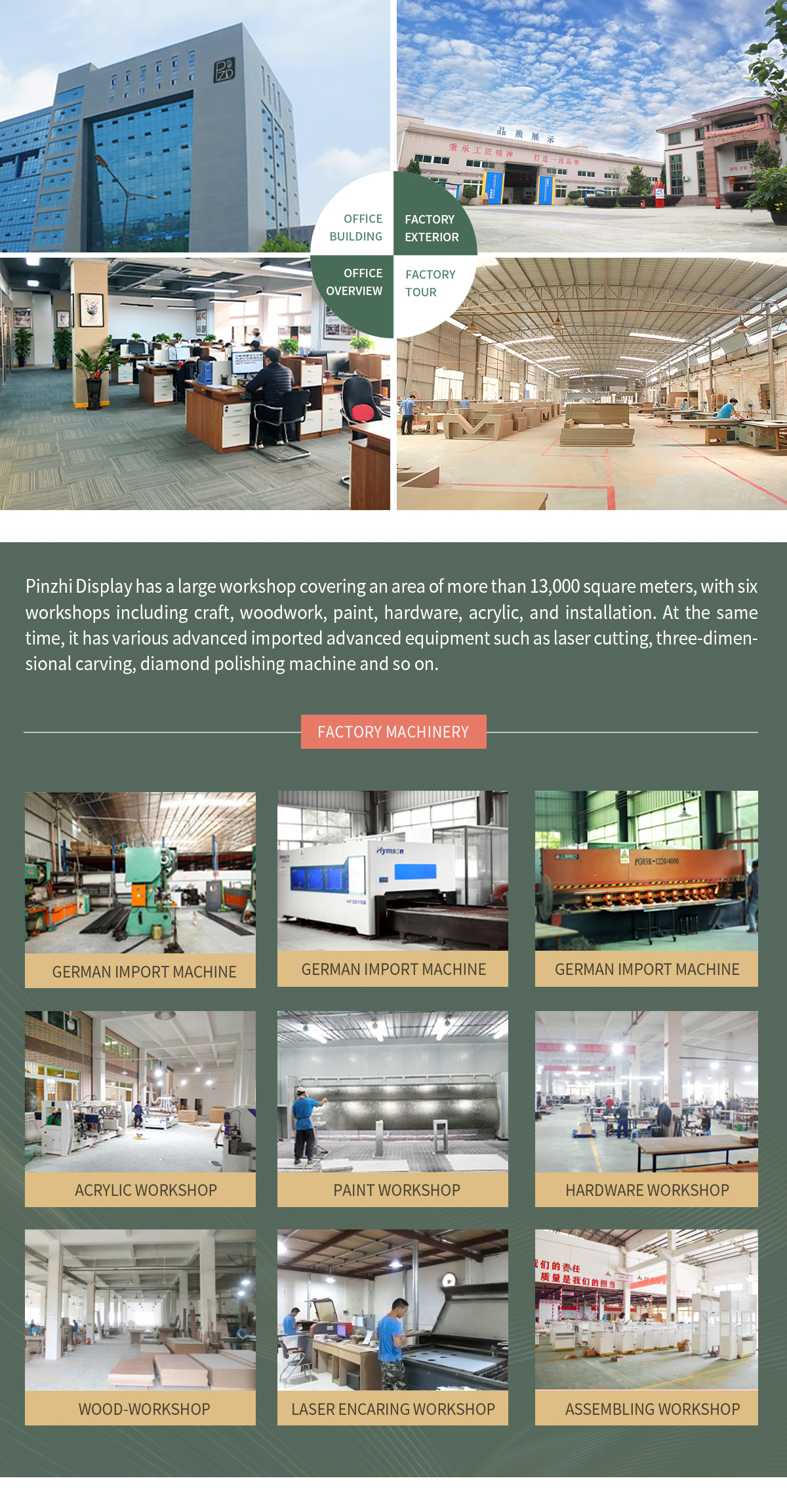 PinZhi has 19 years professional experience in manufacturing global store fixtures with high quality and original design at competitive price.
Experienced team, high-skilled manager, qualified engineers and craftmen who ensure you the good quality products and save your cost, so we will become more competitive.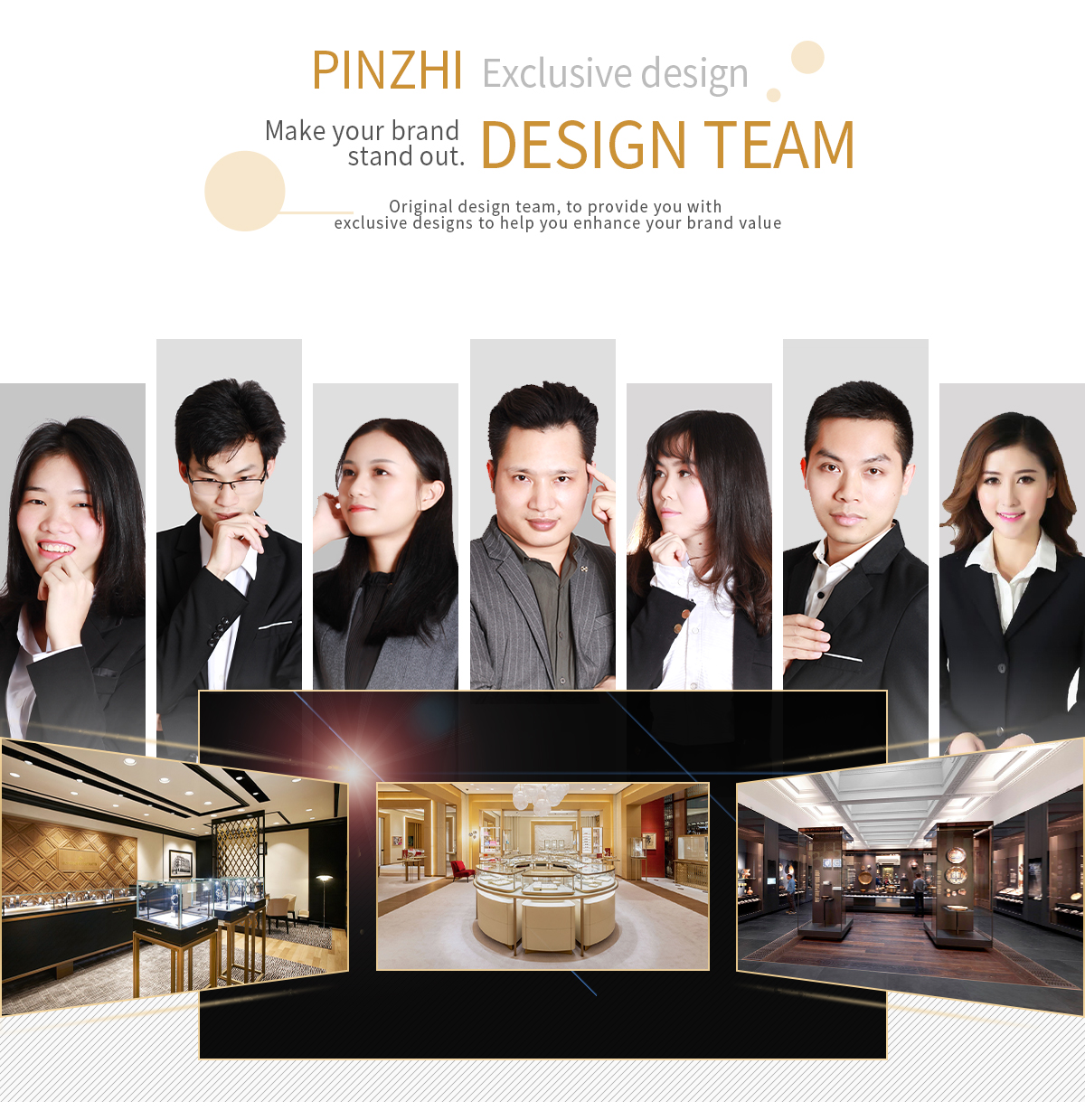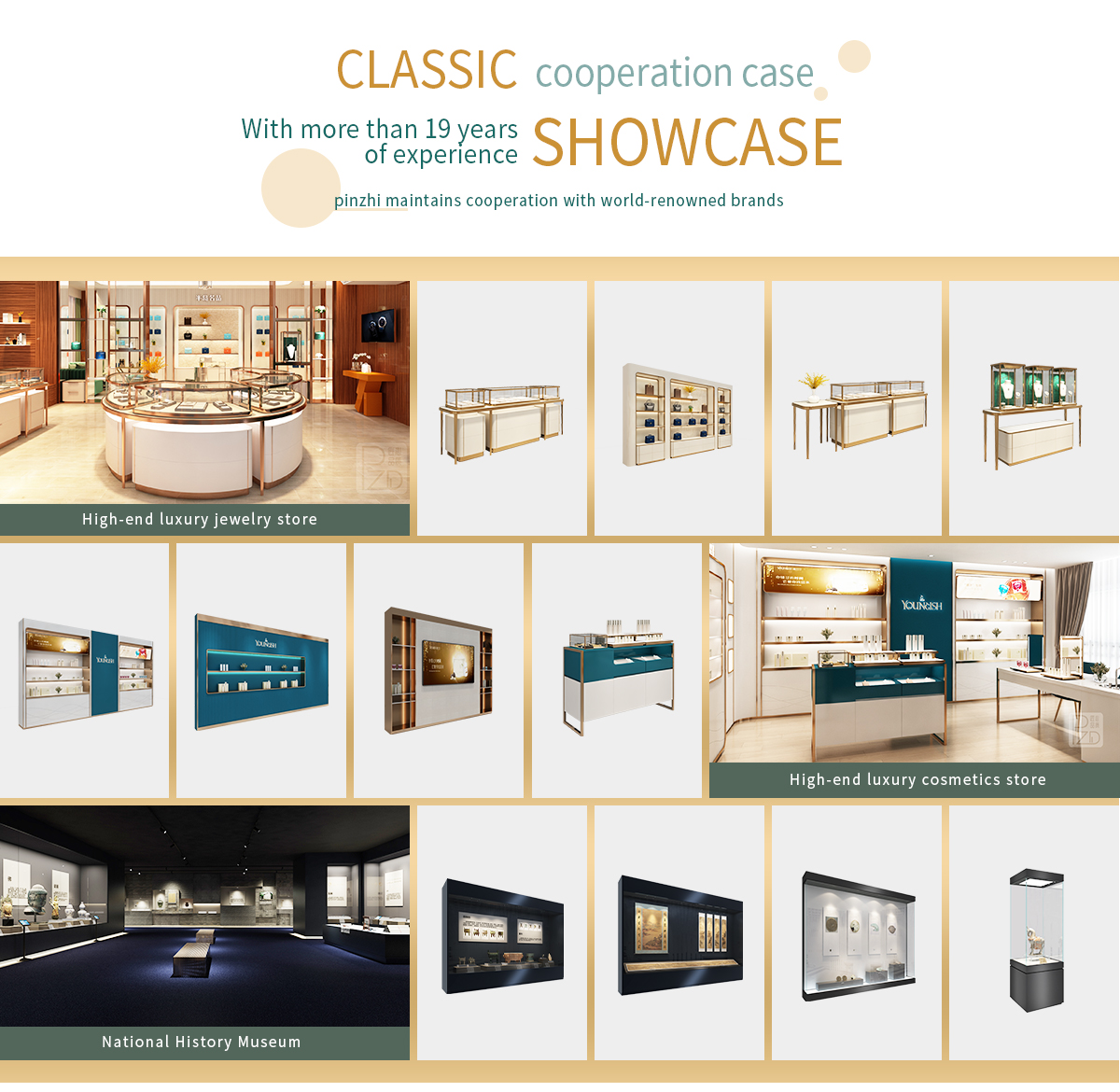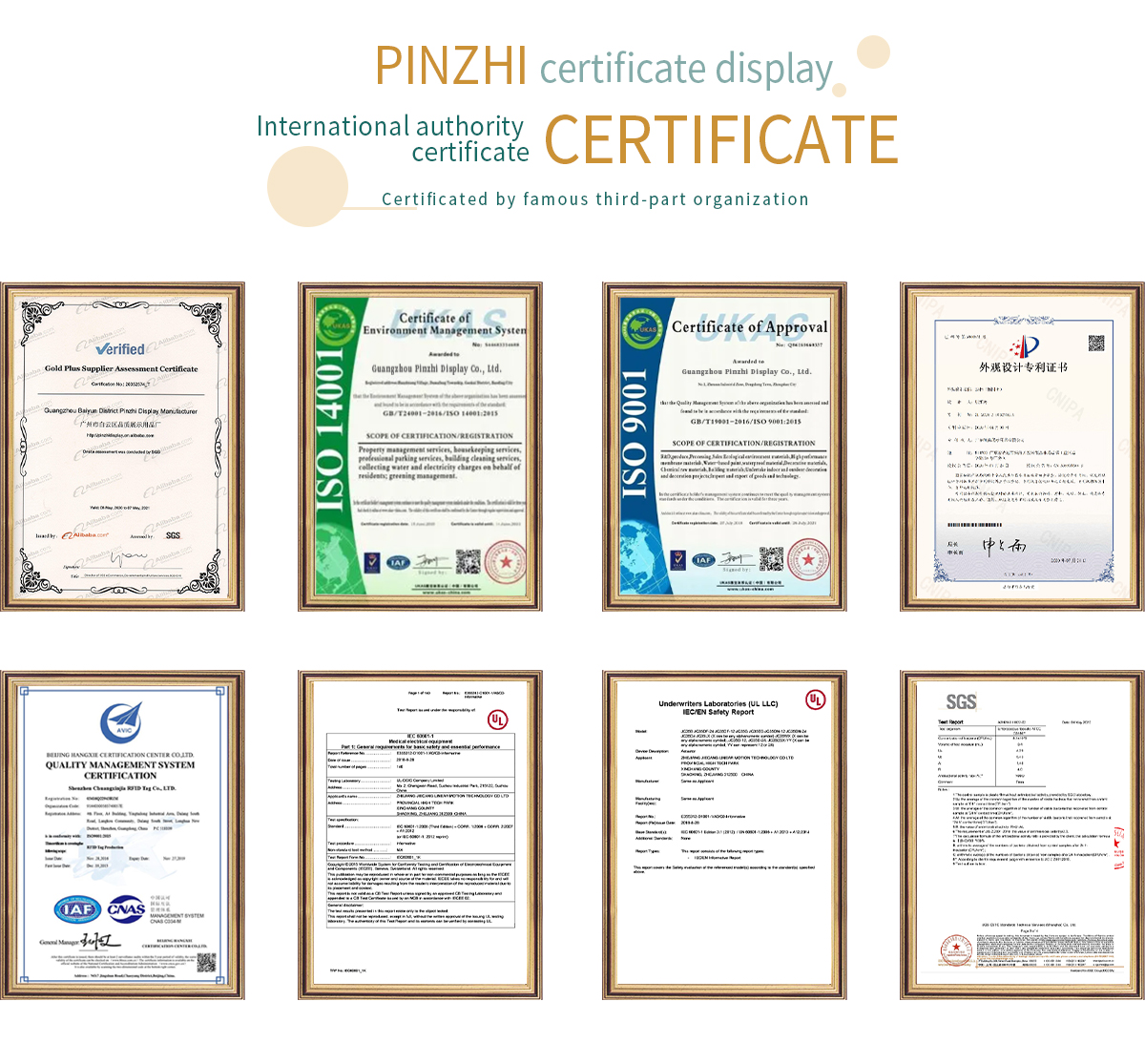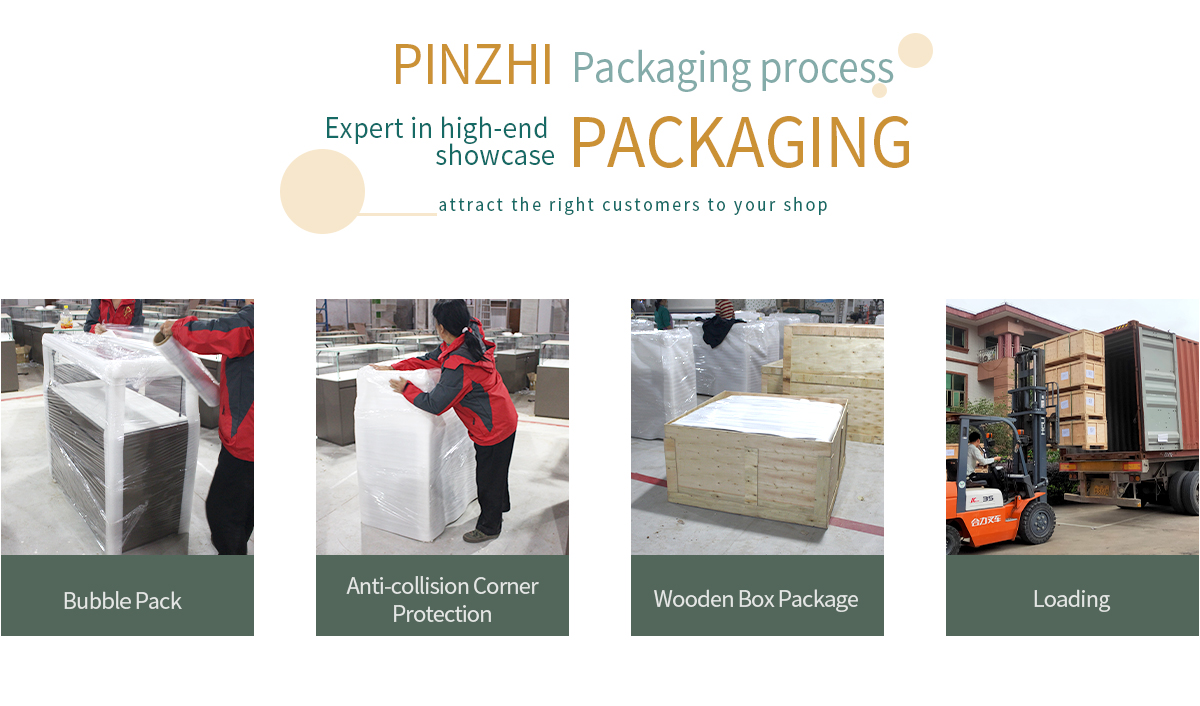 Professional multi-package protection to maximize product safety.
1.Pearl Cotton (Elastic Film) Protection
2.Foam edge, corner protection
3.Full protection of foam board
4. Wooden box package protection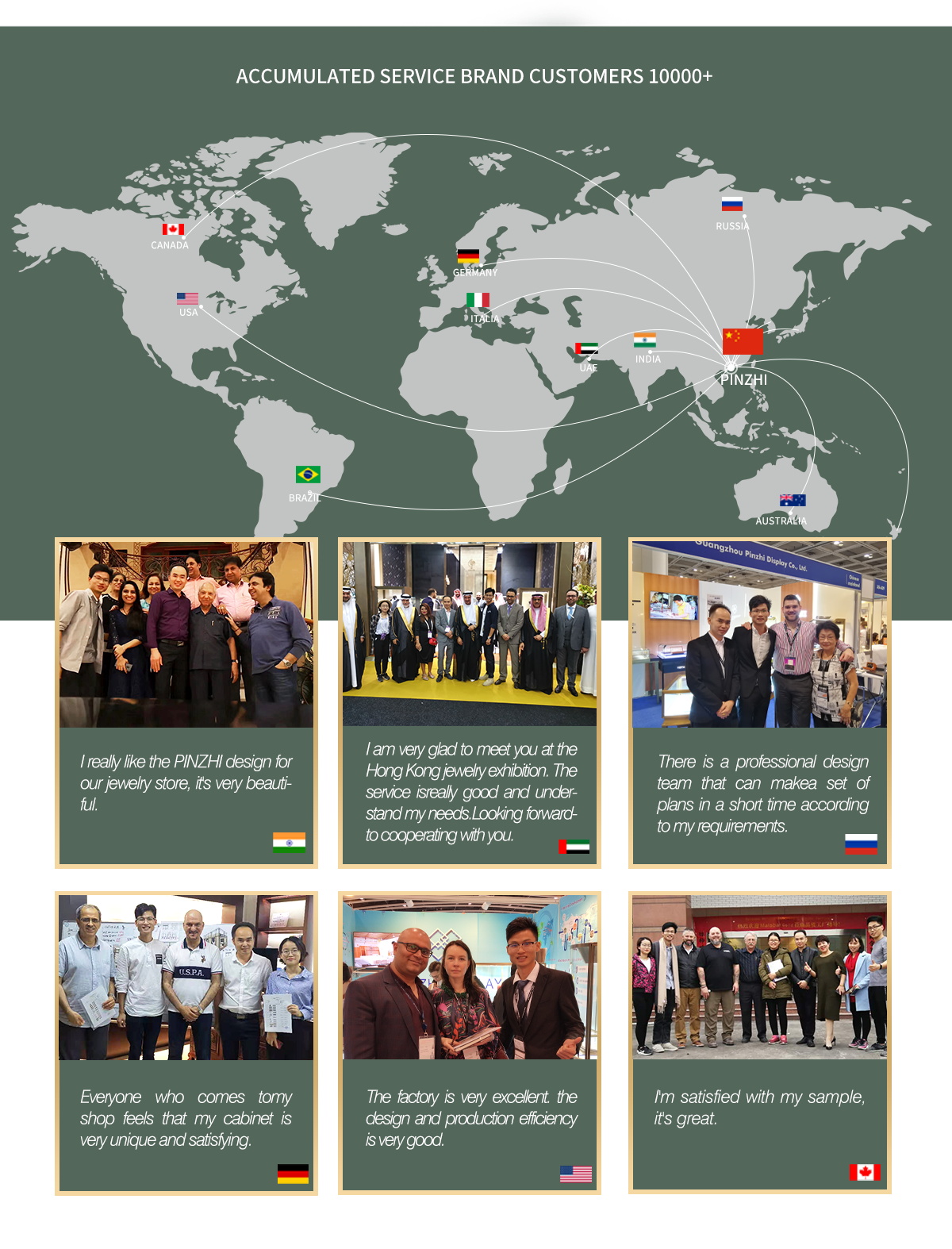 Do you need the newest free catalogue or price list ?
Please leave us your Email or Wechat/WhatsApp number , We will send the catalogue to you within one hour of working time.
Get A Free Catalog