Retail supermarket display shelf new style
What can we offer for supermarket display?
convenience store display shelf:
Type of this display rack is our latest design in 2017, different back board and layer material combination give more option to the clients.
Features:
Could fit to the plain panel, black plastic panel, wooden back panel, perforated back panel different light box to suit.
Popular Size:
900*350*1350
4 level
PINZHI DISPLAY : any color, size, style can be customized, and we have better price with high quality, just contact us for your supermarket showcase design!
Supermarket Shop Design Process(5 steps)
1. Confirm your shop size
The shop size chart is provided by the customer (the floor plan can provide better design for the next step), confirm the size of the store (we can do the door-to-door measurement)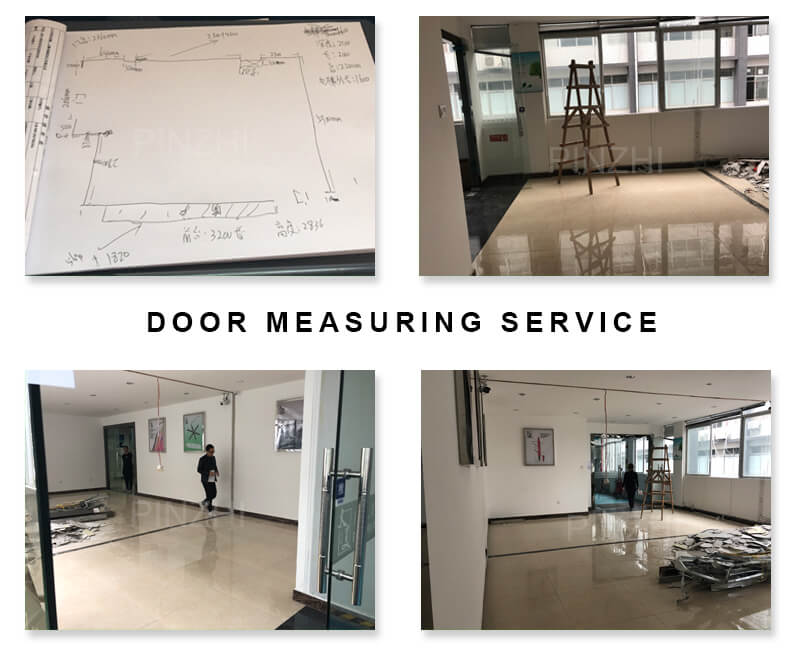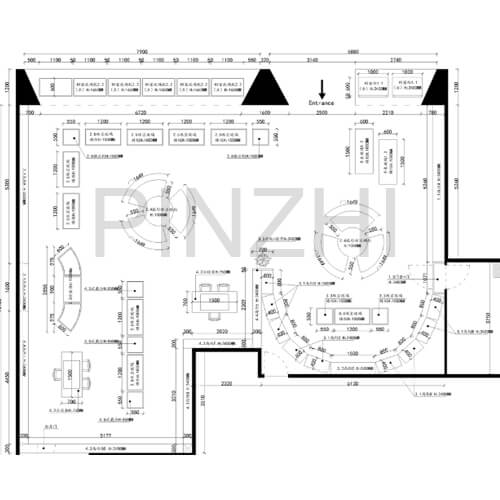 2. Shop layout plan design
Making the layout plan base on the dimension (Please provide below data to promise the correct design:
1. Height of ceiling
2. The floor of your shop or showroom
3. If there is lift in your building, the lift door size will be needed
4. The door size of your shop
3. Supermarket shop design 3d drawing
After confirmation and receiving 3D design fee, the designer will work on the 3D rendering. If you need some changes, don't worry, just share us your ideas.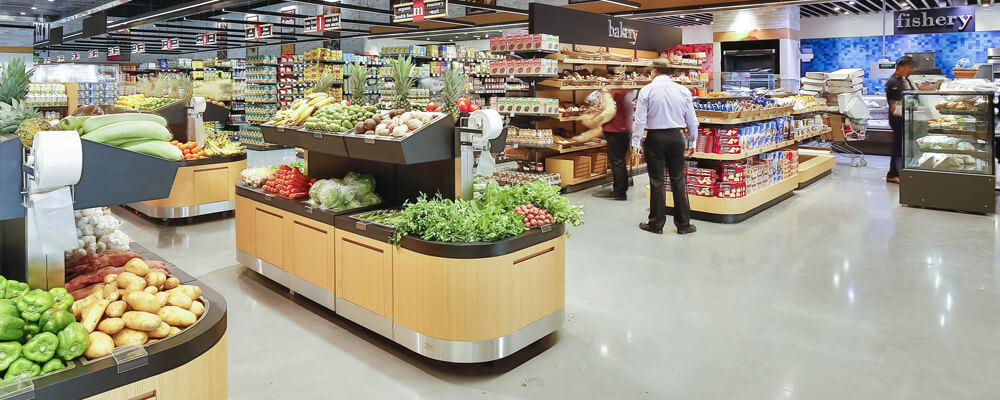 4. Start Production
After getting the technical drawings with signature, the display cabinets will be started production. Delivery time is 35-40 days.
5. Package process
Our packing are strictly according to the International standard to ensure delivery to your destination without any damage:
EPE+Bubble Film+Corner protection+paper+plywood+wood strip jointer.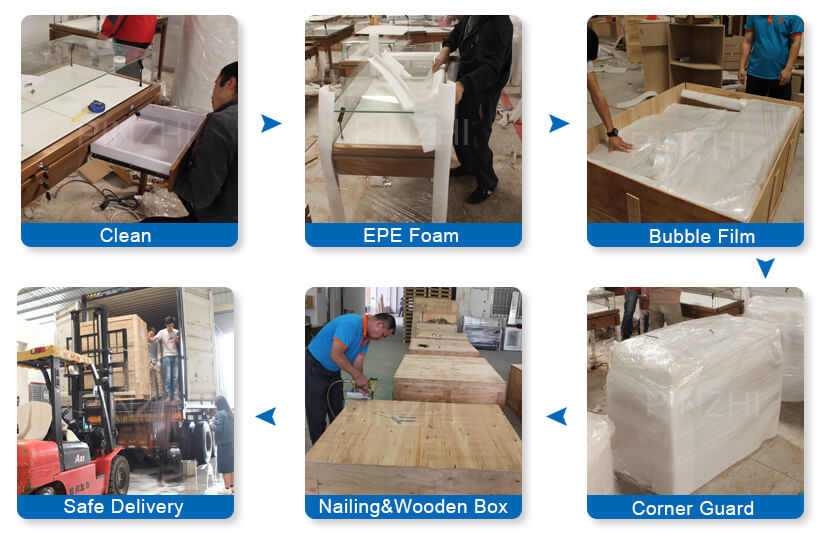 What can we offer for you?
We offer three years of non-human damage free maintenance!


Whole store design customers, we can provide on-site installation!


More than 15 logistics companies that work with us are ready to provide you with logistics services anywhere in any country. If you have a designated freight forwarder or local carrier, we are very happy to hand over the logistics to the company that gives you peace of mind. Everything for your convenience!