Jewelry display showcase with storage cabinet
Product details:
The raw materials used in this jewelry showcases are mainly MDF board, Metal stainless steel, led light and tempered glass. The generally size is:1200*450*450.
Product Use:
This product can be used mainly for : Air cushion foundation, air cushion cream, liquid foundation and lipstick.
Provide services:
1. Provide two modes of transportation: air and sea.
2. You can customize the product size and color and other related details.
3. Visualization of production materials, please click here for specific material introduction.
4. Delivery period is usually 25-30 days.
In order to ensure that the cosmetic showcases is not damaged during transportation, we carry out a rigorous packaging process and inspection process during the sealing process.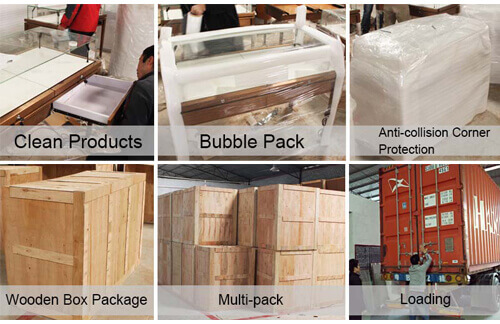 The feedback from the other customer can make you have more confidence in us!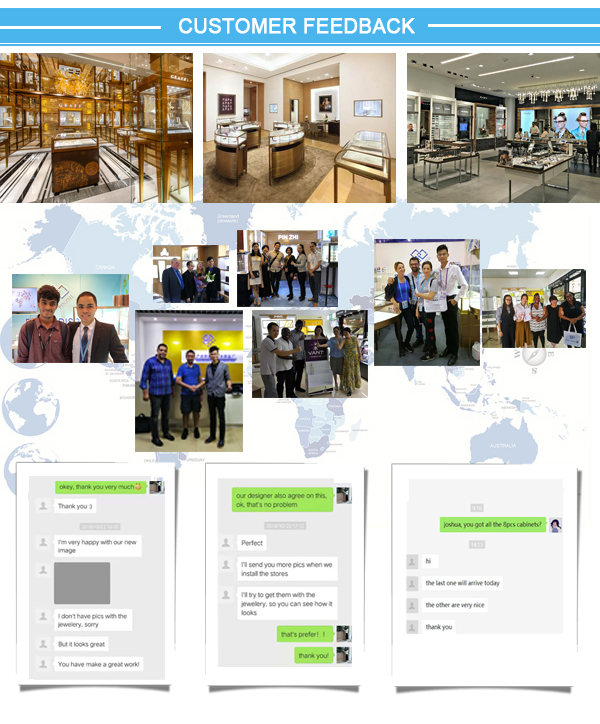 What we can promise is to give you a satisfactory product.