We are top Chinese showcases manufacturer, focused on producing display showcases industry with more than 15 years of experience. We will introduce each type of display showcases in great detail in different page.
These eight different styles of showcases are our hot-sale products!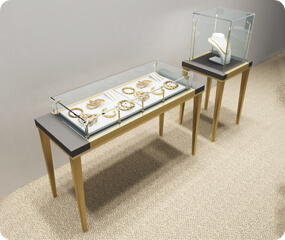 High-end jewelry display cabinet
Clothes display shelves & Optical display showcase
We can customized any style, any size and color!
Museum Glass Display Wall Cabinet
Pin Zhi
2022-01-06T07:43:23+00:00
Gondola shelves for optical shop furniture design
Pin Zhi
2019-04-25T06:46:20+00:00
Optical display counter showcase design
Pin Zhi
2019-04-25T06:41:34+00:00
Two layers glass eyewear display showcase
Pin Zhi
2019-04-25T06:48:27+00:00
Optical display eyeglasses display cabinet for sale
Pin Zhi
2019-04-25T06:48:29+00:00