Custom high-end jewelry kiosk in shopping mall
Our design process
As a company with 15 years of experience in the display showcase industry, we have our professional designer team.
The design process as below:
Layout (you give us your layout of shop)
Layout plan (The designer will rationally place the showcase according to the size of your shop. )
3D drawing (When you confirmed the layout plan, and you tell us what kind of style you like, the designer will make a overall 3D drawing, including ceiling chandelier, carpet, logo so on.)
Technical drawing (When 3D drawing confirmed, the designer will do technical drawing based on layout plan and 3D drawing. The technical drawing includes all details, such us the stainless steel color, banking paint color, lamp wattage, logo size, tempered glass thickness)
When you confirmed the technical drawing and signed to us, the factory will produce the product based on technical drawing you signed.
Jewelry shop design renderings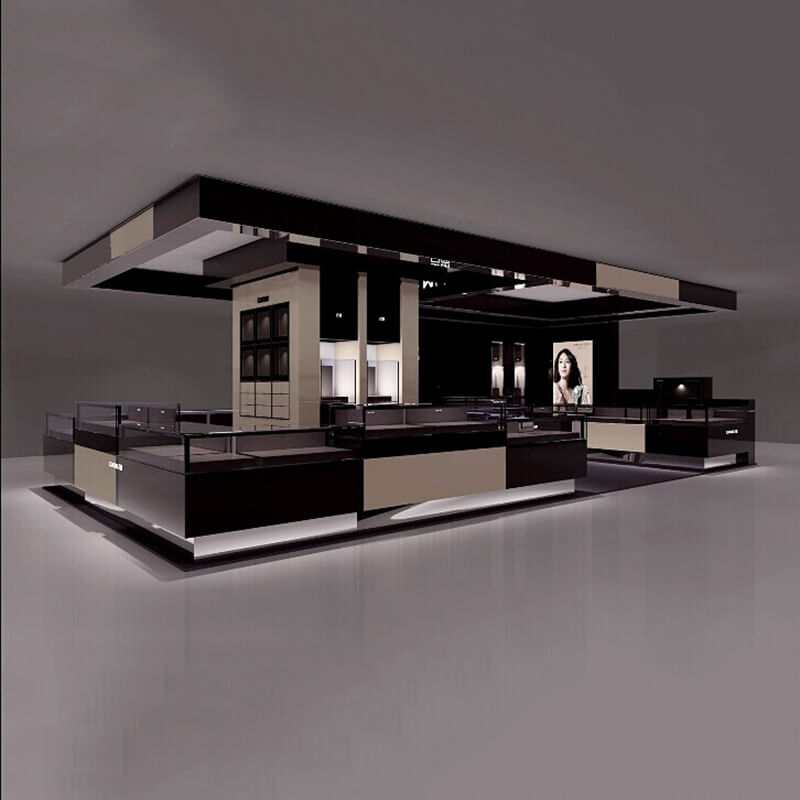 The materials we use to make showcases are also the top materials in all walks of life. We are always convinced that using the top material to make jewelry showcases, the shop design of the jewelry showcase will be more perfect!
Don't wait or hesitate and give it to us. We will try our best to design your desired jewelry shop